Living Bamboo is located in Brisbane, nestled in the beautiful Samford Valley, north of Brisbane. The sub-tropical climate creates the perfect environment for growing many varieties of bamboo.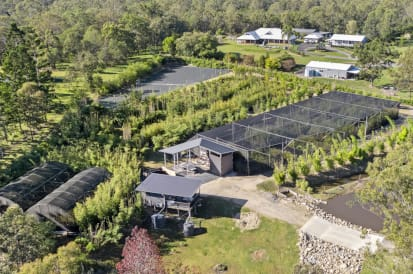 The knowledge & experience to deliver bamboo solutions
We have the vast experience to know which varieties suit different environments and climates in Australia. If you live in a dry climate, we might recommend special drought tolerant bamboo varieties.
Our bamboo range includes plants suitable for single and double story suburban screening, Giant Bamboo, Weeping and Variegated varieties, Shrub and Dwarf Bamboo and the 'bamboo look-a-like' species such as Tiger Grass. If we do not have a variety that you want, let us know and we will do our best to source it for you.
We're proud of our sustainable, resilient plants
What we love about bamboo is that it's as aesthetically pleasing as it is practical. We believe we're the sympathetic resource for people seeking advice or information around the distinctive qualities of bamboo.
We're passionate about protecting the ecology of our environment, as it needs to be. We take pride in our ability to provide healthy, sustainable, renewable, and highly versatile plants with resilience to pests and disease.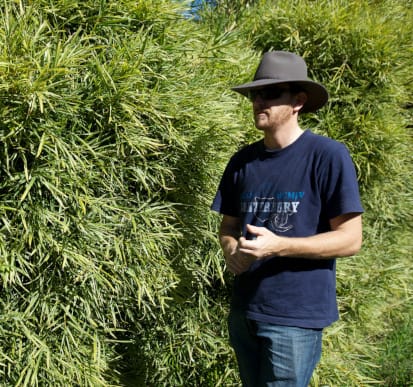 Absolutely fantastic company to deal with! Pre-sale, sale & delivery, quality of products, after-sale service - all top-notch.
A large range of benefits
Our bamboo has been used to create focal points in landscaping, to create screens for shade and privacy, and as hedges for garden borders. It can be used to limit erosion, as a grey water filter, and to soak up water in sandy, wet areas.
At Living Bamboo we provide a high standard of service. We specialise in supplying direct to the public as well as some plant nurseries, landscapers, landscape architects, and both commercial and environmental organisations.
We've helped our customers, spanning across Australia with a diverse range of needs around bamboo. Our delivery service reaches nationwide, with the exception of Tasmania unfortunately, due to quarantine restrictions.