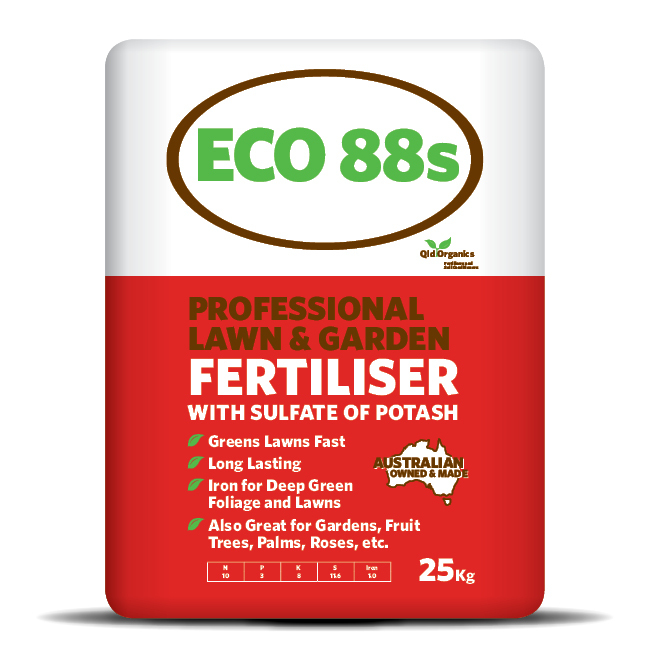 This premium fertiliser is suitable for the whole garden and fantastic for bamboo due to its balance of nutrients, granular form and added iron.
Originally formulated specifically for turf, Eco88s is now also used as a general purpose fertiliser. The added iron has been found to achieve vibrant colour in flowers (particularly rose and hibiscus flowers) and spectacularly deep green foliage (especially on bamboo)
Eco88s has:
a poultry manure base that is naturally, aerobically composted to kill pathogens and support healthy levels of beneficial micro-organisms
granulated sulfate of ammonia for fast nitrogen delivery
granulated DAS (di-ammonium sulfate) for healthy balanced soil
sulfate of potash to support potassium levels without the adverse environmental effects of muriate-based potash
granular iron to help aid chlorophyll production – producing deep green healthy foliage
Application:
Apply about half a cup for the smaller plants, and up to 2 cups for larger plants when first planting. Then water in well.
For mature plants apply 4 to 5 cups per plant and water in well.
Repeat every 12-18 weeks (3-4 times per year) or as required.
Poor quality soils may need more frequent applications.
Available products
Quantity